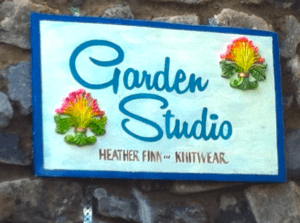 You are invited to the opening of Heather Finn Knitwear's Garden Studio Shop at Oranmore Castle, Co. Galway.
Join us on Wednesday 22nd July, from 5pm-8pm, for drinks in the garden and to view new work and one off pieces. There will be lots of discounts available on the current Spring / Summer collection that won't be available anywhere else!
Date: Wednesday 22nd July
Time: From 5pm-8pm
And by appointment throughout July and August.
Contact Heather at info@heatherfinn.com or on 0868916560 for more details.
See the Oranmore Castle Facebook page for more info and images.
The Garden Studio Shop is at:
Oranmore Castle,
Castle Rd,
Oranmore,
Co. Galway