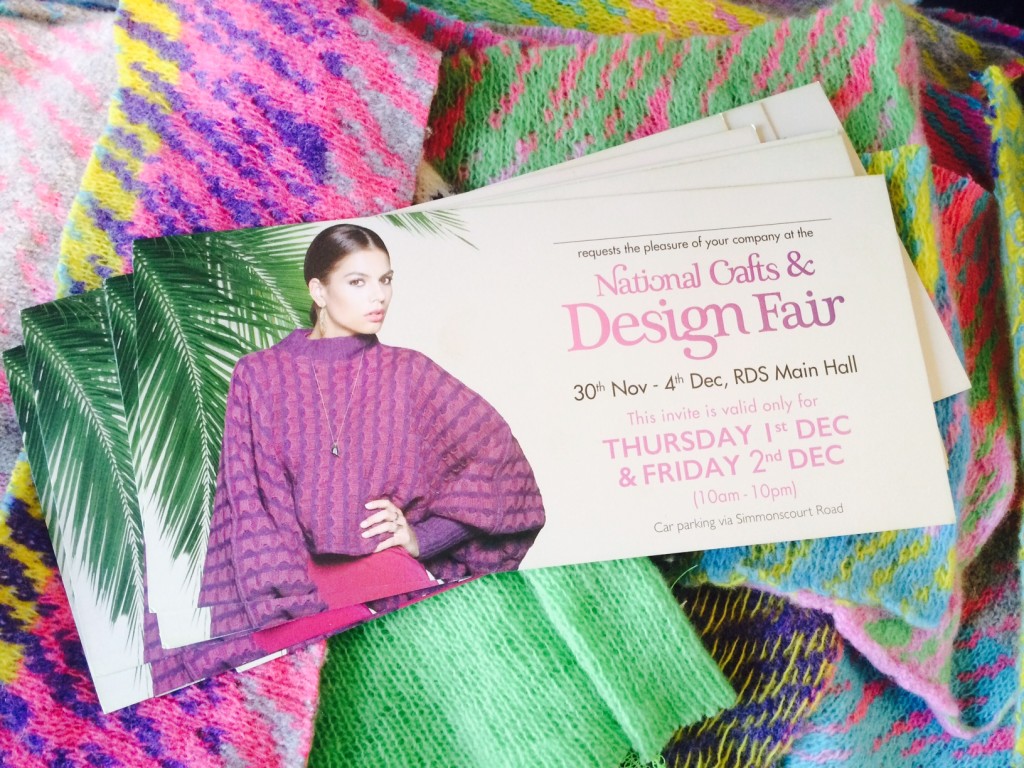 The Free tickets to the National Craft Fair are all gone!
As Ireland's largest celebration of crafts, the National Crafts and Design Fair showcases the work of over 500 artists, designers and craftspeople. The Crafts Fair takes place at The RDS Main Arena, from 30th Nov to 4th Dec 2016.
I am was offering some free tickets for the National Crafts Fair to my customers — but they are all gone to happy homes now! The tickets are valid for Thursday 1st and Friday 2nd of December and the show runs from 10am – 10pm. If you would like a ticket, just reply with your postal address and the first 10 will get a ticket. We will post them to you on a first-come-first-served basis.
We are stand #108 in the main hall — see map below. Pop over to say 'Hi'!